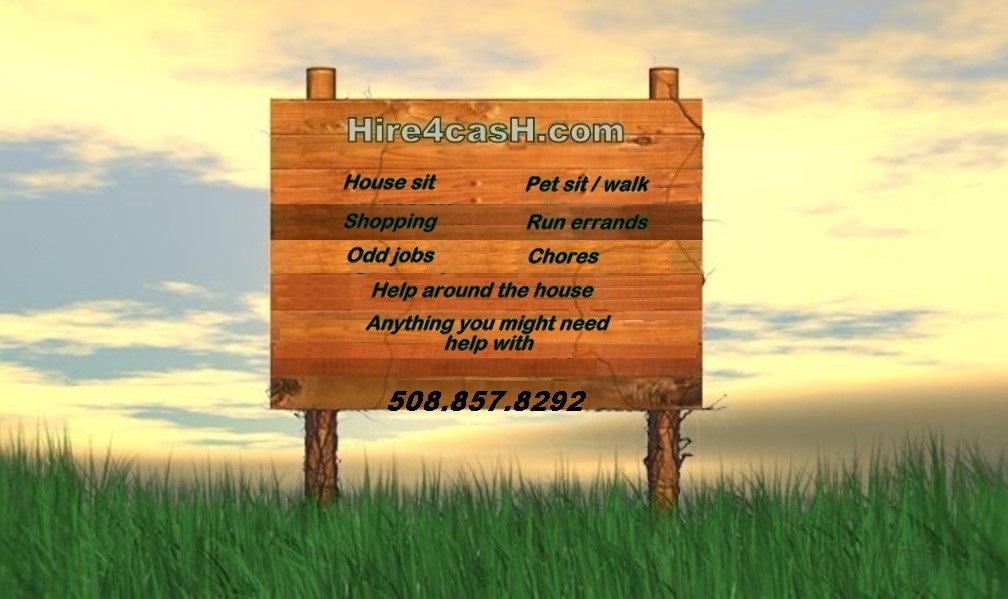 Hi, Welcome to Hire4casH.com
I am looking for ways to earn cash in the local area.
If you can use an extra hand or
need someone to take care of something for you,
CALL ME, Robert - 508.763.3190
Currently I am semi-retired.
Independent and self-disciplined worker.
I have drivers license and own transportation.
I also possess computer skills. I created and maintain this website.
References: Upon Request
Please call 508-763-3190 if you are looking for someone to hire for temporary work.
THANK YOU for reading this!

Send an Email